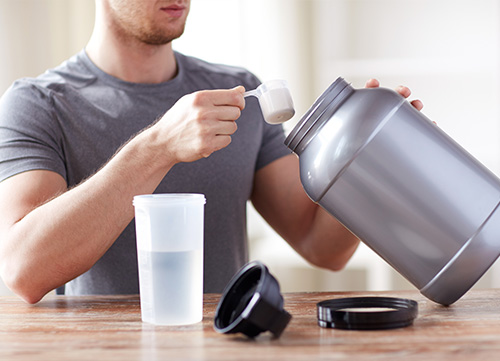 As a building block of a human body, Protein is required by every human to build up muscles and repair tissues. Inadequate or lack of proteins means available proteins will be used for carrying out the routine bodily functions, leaving no proteins left to be used for the purpose of muscle building. This in turn will have an adverse effect on a human's body immune system.
A macro-nutrient, Protein is found in many foods such as meats, dairy products, nuts, and beans, to name a few. In order to meet your body's daily requirements for protein, and for those who are not getting adequate amounts of protein from food, they need to supplement protein in their diet intake through easy to absorb and digest Protein Supplements that and this can make a difference to your overall fitness and wellbeing.
Leading druggists and chemists, Mor Chemists offers a good collection of high quality Protein Supplements that helps people stay healthy and energetic. From high protein bars and shakes to low sugar bars and shakes, powders, soft gels, tablets, capsules, etc, in multiple sizes and different flavours, Mor Chemists offers a rich variety of supplements that enhances and maximizes the quality of life with nutrients and specially designed formula.